Welcome to the 97th Annual Portage County Fair – Rosholt, WI
SEPTEMBER 1-4 2023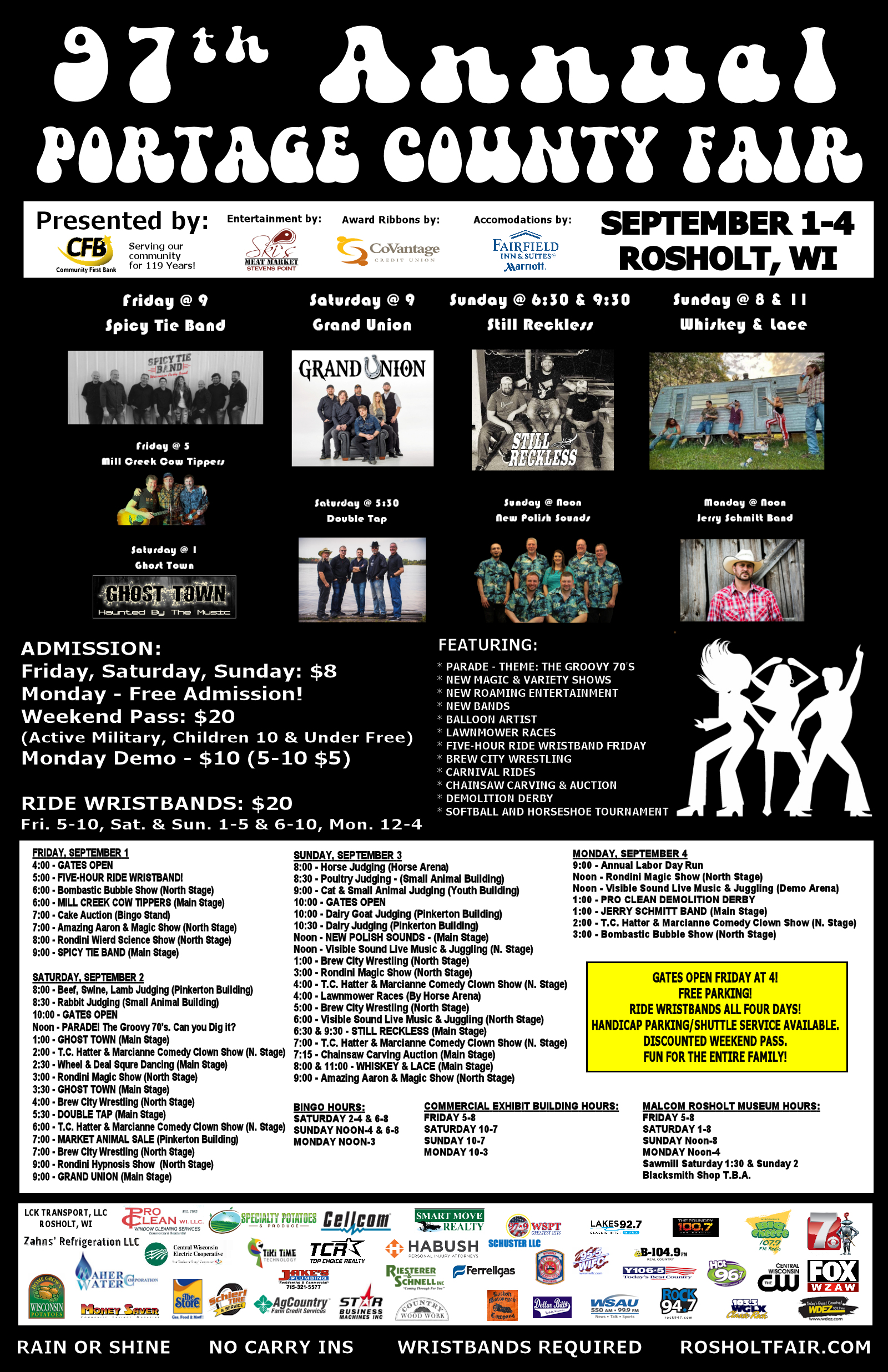 The fair is held Friday thru Monday over Labor Day weekend, the Fair offers activities for the entire family.  This year we celebrate 97 years of providing the Official County Fair for Portage County.
We thank all of our supporters, volunteers and organizations that help make the Fair a success.   A special thank you to all of the individuals and companies that have donated time and resources to improve the park. It is our goal to continue to celebrate the accomplishments of the FFA and 4H through promoting agriculture and education.  We look forward to working with all in the community to carry on that 94 year tradition.  While doing so, we will continue to improve our fairgrounds for generations to come. 
WHAT CAN YOU DO TO HELP?   CLICK TO FIND OUT…
Park Rental: This is a public Park and is available for your use free of charge. If you are interested in renting a building, please check out our rental page. 
The Rosholt Fair Association reserves the right to refuse service or the use of the facilities to any individual or group at any time.
Please note that the Rosholt Fair Association has updated our policy and created a form regarding groups other than 4H and FFA from showing at the fair. More Info / Form