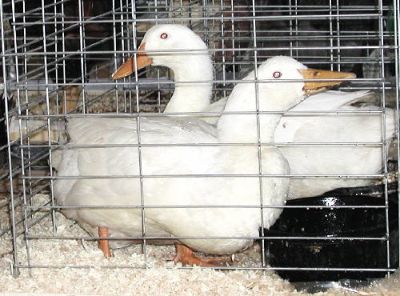 It MIGHT seem this page is starting out as an insurance promo--but it's not!!! I thought this photo was WAY TOO CUTE to not lead this page. The FIRST thing I thought of when taking this photo was AFLAC! Ok...................commercial over...................but these, and many others, are raised, cared for and entered for judging every year.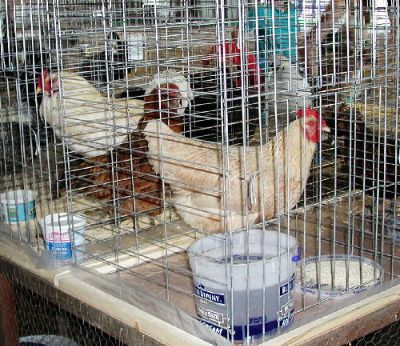 Chickens of every variety, from the ordinary to the exotic, are entered for judging every year. SOMETIMES they don't even LOOK like chickens......but these OBVIOUSLY are CHICKENS......and very pretty ones at that.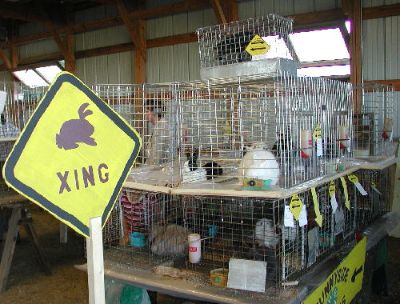 NOTHING TO ADD TO THIS.....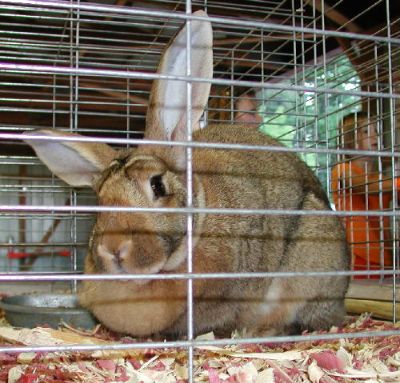 SHHHHHHHH! He might HEAR you!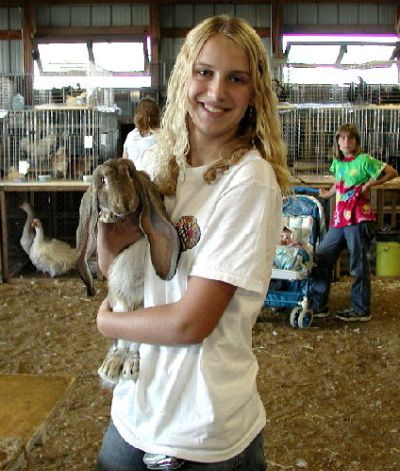 When I saw THIS rabbit I couldn't BELIEVE the EARS on that thing! It is an English Lop FORMALLY named "Billy Bob" but goes by the common name of "BUBBA" and Kyleen Shields of the Amherst FFA kindly posed with BUBBA for this photo.......... :-)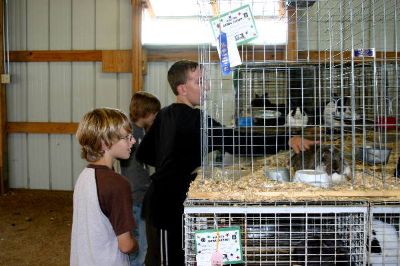 Dudes do rabbits too.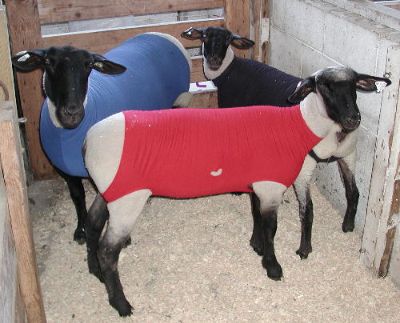 Even SHEEP get dressed for the judges!!! Actually, having been very recently sheared, the "clothes" are to protect them from getting chilled. SOMETIMES the nights CAN get quite chilly at this time of year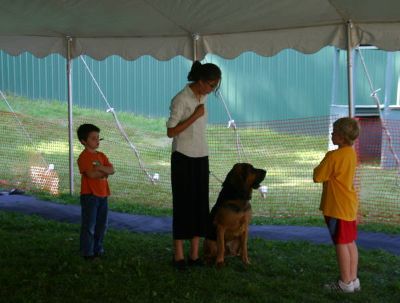 Here come da judge.......don't know how this panned out.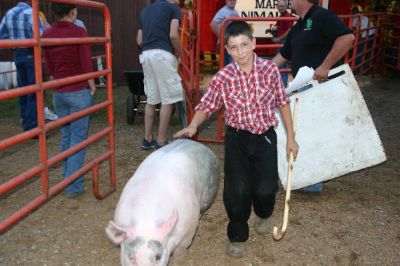 Everybody gets into the act.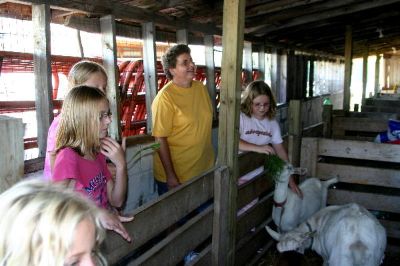 I think it's impossible to NOT love the goats!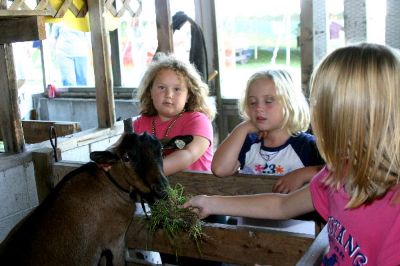 I think these girls would agree with me.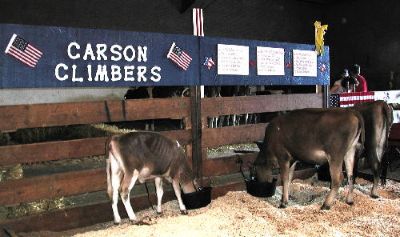 4H Clubs from throughout Portage County come to make entries at the Rosholt Fair, the OFFICIAL Portage County Fair. I don't have a photo of any cows but I learned, this year, that milking cows are milked around MIDNIGHT the night (morning?) before judging. Now THAT'S dedication!