MALCOLM ROSHOLT PIONEER MUSEUM
>>>>>>>>>>PLEASE TAKE NOTE: TOWN 25 NORTH has been reprinted in a hard cover edition. This book will be available @ $38.00. <<<<<<<<<<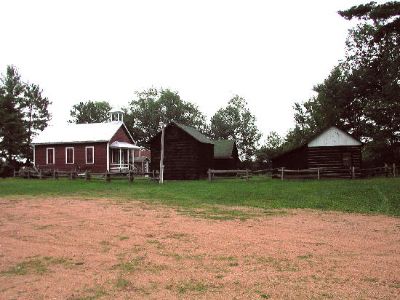 Here's a long shot of the 5 building Museum layout. The Museum is owned by the Village of Rosholt but has been an integral part of the Fair since the Wisconsin Centennial in 1948 when the Museum had its start through the efforts of Malcolm Rosholt and Lester Peterson.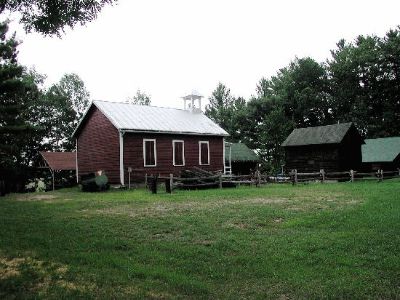 It was Malcolm, however, who made the Museum what it became and, hopefully, will always be. The DONATIONS received during the Fair go toward the upkeep of the buildings.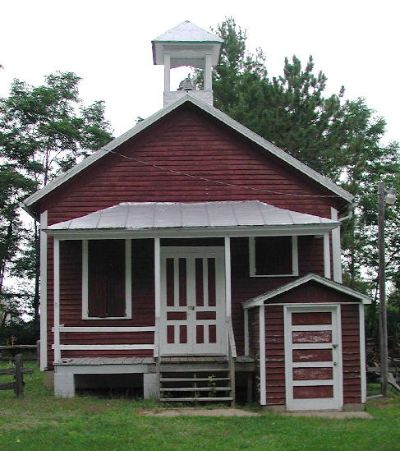 This old fashioned one room shool is a very popular building. The basement walls are lined with irreplaceable photos.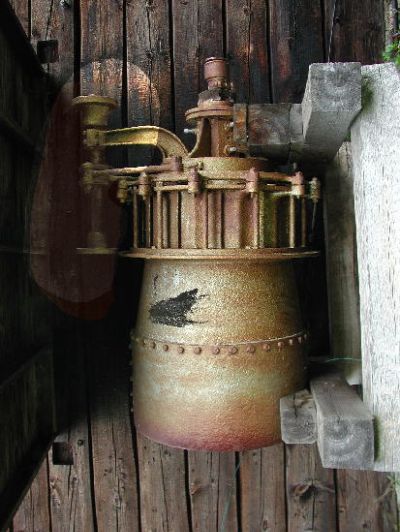 This turbine (which lies on it's side for display purposes) was used on the Rosholt Mill Pond and generated power for a sawmill during the day, and DC electrical power in the evenings. The turbine gates were closed at 8PM in order for a head of water to build overnight for the sawmill the next day. It later was the motive power for a planing mill which stood at the South foot of Hill Park.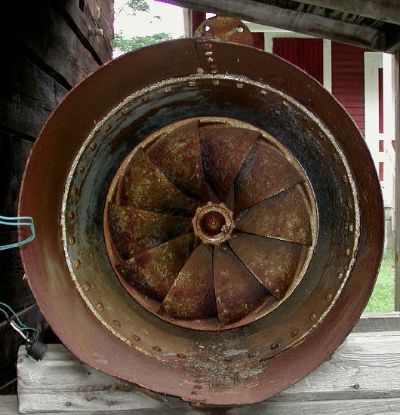 Here is the bottom working end of the water turbine. The water was admitted from the top through adjustable gates and flowed, fell actually, down over the turbine blades. It's hard to imagine that falling water over this "not large" turbine could produce enough power to do what it did!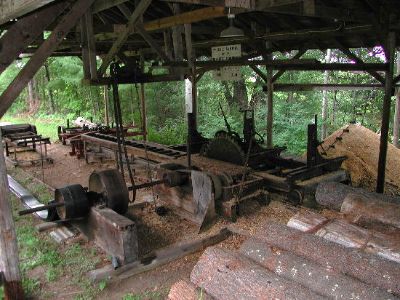 Another very popular addition to the Museum complex is this sawmill, complete with a carriage built in Eau Claire by the Pheonix Manufacturing Company. We are aware of NO OTHER EXAMPLE of a Phoenix carriage.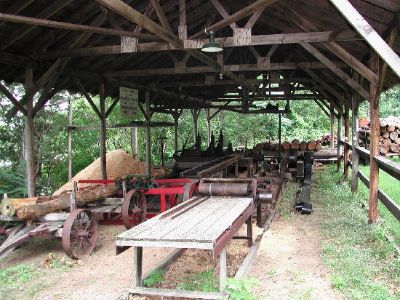 Another view of the mill with an edger in the foreground.