DEMOLITION DERBY
Monday September 2, 2013 - 1:00 PM
Rules and entry forms are available at: Hollywood Motor Sports.
ADMISSION TO THE DEMO IS $7 PER PERSON AGE 12 AND OLDER, $5 AGE 6-12.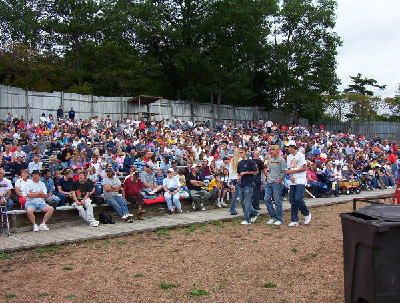 The big Demolition Derby held on Labor Day Monday is an enormous attraction for drivers and spectators alike.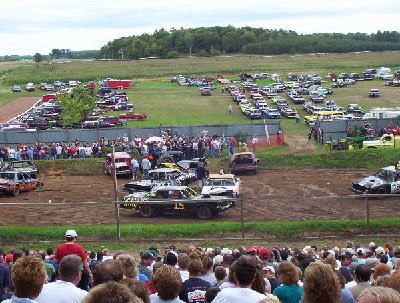 Photo taken early in one of the many heats.........most of the cars are still mobile.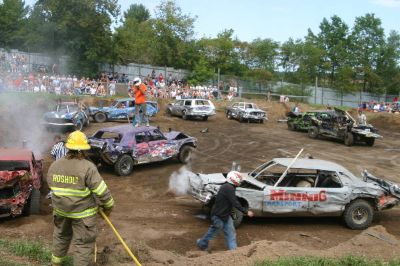 Getting things thinned out a bit.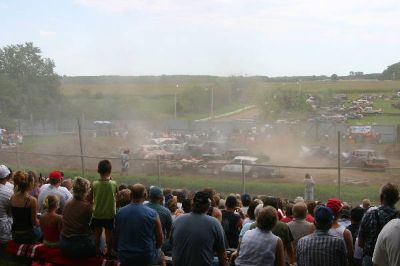 Smoke, burned rubber and dust.......what fun. :-)