Home
Fair Schedule of Events
Youth Exhibit Building
The Barns
Saturday Parade
Demolition Derby
Labor Day Run
Pioneer Museum
Schroeder Scholarship
Sponsorship Opportunities
Work Days
Wish List
Fees/Rentals
History
Fair Board
Minutes
Bylaws
Disclaimer
Emergencies
Bids
Camping
Bluegrass in the Pines
CONTACT US / LOCATION

4H EXHIBIT HALL
This is where the action is at the top of the hill for 4H'ers and FFA members. If it's not an animal, this is where the project entries are displayed.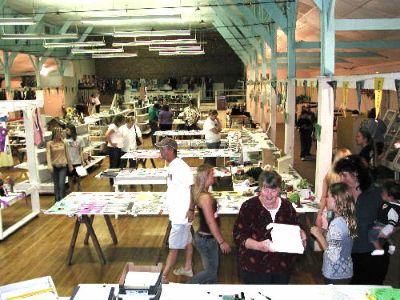 This time of year is great for an ample supply of vegetables, fruits, flowers, plants and crops to be available for entry.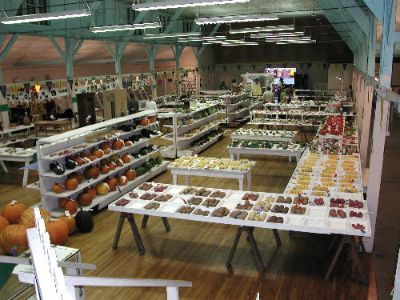 Row after row and shelf after shelf are laden with 4H projects which also include models, mechanics, photography, baking and canning, sewing and almost anything else that will undergo the scrutiny of the judges.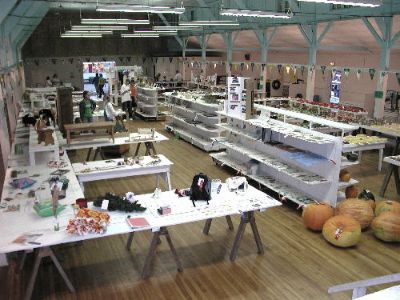 The plant and flower entries are particularly gorgeous in the late Summer season.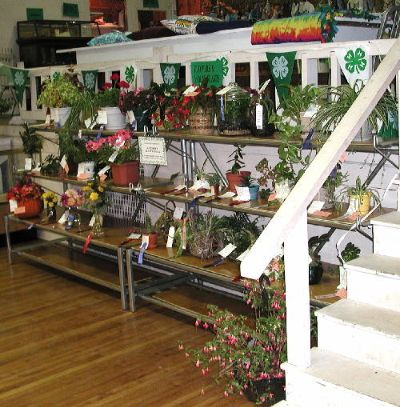 It's an exciting (and nerve-wracking) day for the youth as their hard work is judged. Judging is done on an individual basis and on each entries merits. There is no limit as to how many 1st's, 2nd's, or so on, will be awarded. BUT, there ARE entires which are judged to be "BEST OF SHOW" and THESE are some pretty good examples. It's quite an honor to receive a 'BEST OF SHOW" distinction.

NEWS AND UPDATES

---
SPONSORED BY: